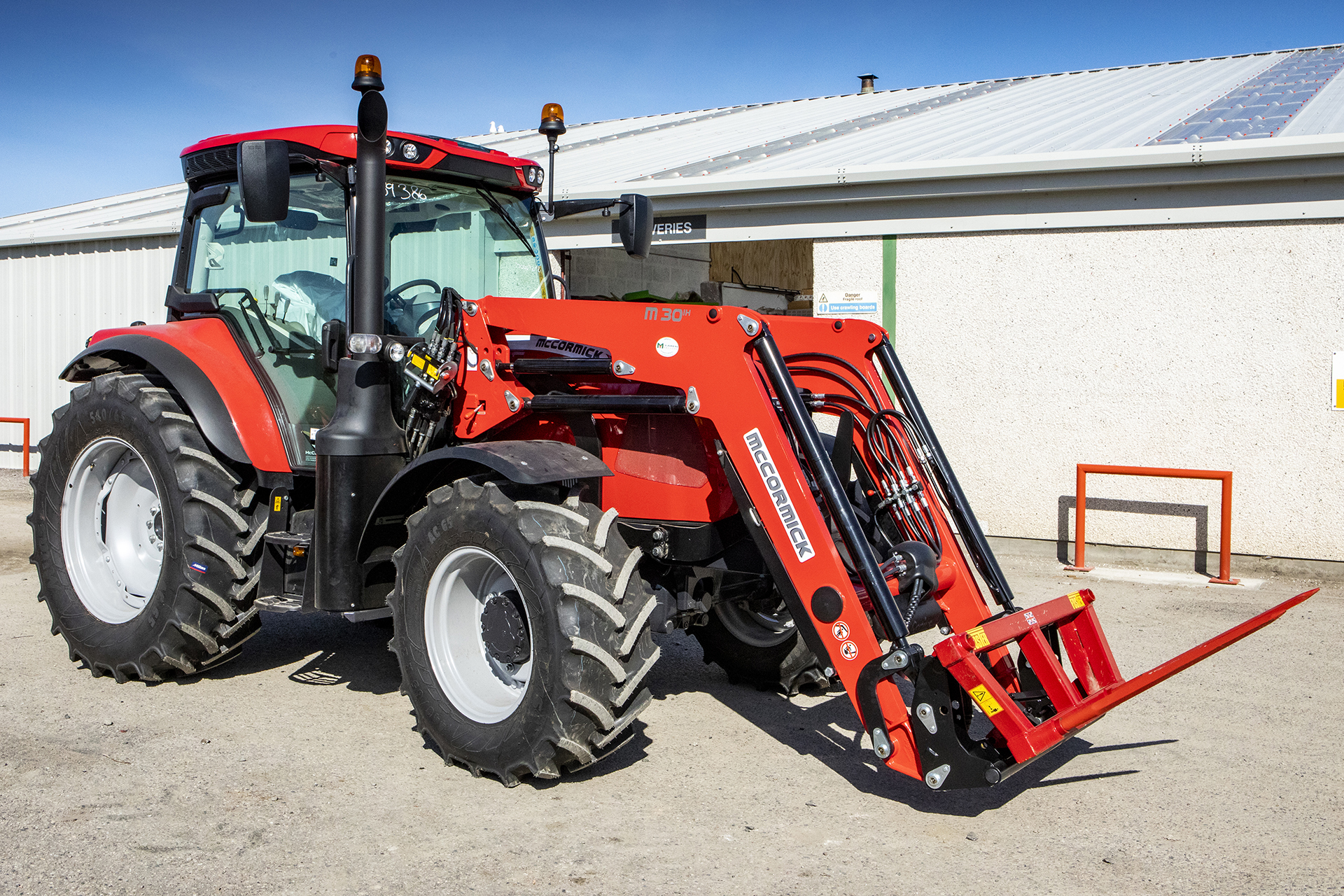 McLaren Tractors: always upfront and honest with customers
General Terms & Conditions
MCLAREN TRACTORS LTD
SUMMARY OF GENERAL TERMS OF BUSINESS
General Terms and Conditions
This site is owned and operated by McLaren Tractors Ltd, Strathpeffer Road, Dingwall, Ross-shire IV15 9QF. Our company registration number is 257013 and our VAT registration number is 827 8544 91.
If you want to ask us anything about these terms and conditions, or have any complaints or comments about our website, order process, products or services please email sales@mclarentractors.co.uk or use the online contact form. Alternatively you can contact our office on 01349 867521.
We reserve the right to change these terms and conditions from time to time and you should look through them whenever you shop at this website.
It is your responsibility to retain a copy of the terms and conditions applicable when the goods were acquired.
Order Process and Contract Formation
When you place an order to purchase items from the website, we will send you an email confirming receipt of your order and containing the details of your order. The email will not constitute an acceptance of your order. Acceptance of your order and completion of the contract between you and us will take place when we dispatch to you the ordered products unless we have advised you that we do not accept your order or you have cancelled it.
If we are unable to provide you with the terms, for whatever reason, we will email you advising you of the position. A full refund will be made for the order if you have already paid for it.
Price
All machinery prices are exclusive of VAT, all shop items such as toys and clothing are inclusive of UK Valued Added Tax at standard of 20% but exclude delivery charges. We reserve the right to amend prices, to correct errors or to rectify any omissions at any necessary time: we will inform you of any changes prior to conclusion of the transaction and you will have the opportunity to withdraw from the contract.
Payment
McLaren Tractors is partnered with Worldpay for online purchases. Worldpay only provide our customers with the ability to submit online payments. They do not own or hold information about the goods/services you have ordered or their delivery status, and cannot provide refunds or cancel your order for you.
If you have a query regarding your order, please contact McLaren Tractors and include your transaction confirmation email with your query.
Cancellation and Returns

Specially ordered items supplied correctly cannot be returned for credit.
If for any reason you are not happy with your purchase you may cancel your order by writing to us by email before delivery or within 7 working days of your receipt of product. You are responsible for taking reasonable care of the goods while they remain in your possession.
You must return the goods to us at your own expense in an undamaged, resaleable condition, with all the instructions and parts and securely packaged (properly repacked in their original packaging if they were removed from it.) We will refund to you the cost of your order, which includes the original delivery charge, within 30 days of receipt of your cancelled items.
Your right to cancel and return the order does not apply where you have commenced construction of the goods to the extent that they cannot be returned in a resalable condition. This proviso is due to the nature of the goods in that certain parts, once built, physically cannot be dismantled or rebuilt.
Delivery
Once your order has been accepted, delivery of your order will take up to 14 days.
All goods must be signed for by an adult aged 18 years or more unless arrangements have been made to leave the goods in a safe place.
We reserve the right to charge you with any costs reasonably incurred in the event that we are unable to successfully deliver an order due to inadequate address details provided by you or unreasonably restricted access at the delivery address.
Delivery Charges
Product prices do not include delivery charges. Charges for deliveries to addresses on mainland UK are weight and cost based and are therefore dependent on the size of the order. For ease of calculating charges our delivery charges are branded according to the value of your order. You will be informed of delivery costs prior to completion of your order.
Non mainland UK addresses incur higher rates, and as these fluctuate, we are unable to offer our online ordering facility for these areas at present. Instead, please place your order by phone 01349 867521. Alternatively use the online contact form or email sales@mclarenmtractors.co.uk.
Damaged or Defective Items
Damaged or defective items will be replaced at our expense, failing which a full refund will be made. This is subject to McLaren Tractors being satisfied that the damage has been caused during transit and that it has been signed for damaged upon receipt, or by faulty workmanship and is not the result of customer abuse.
Guarantee
All products are sold with a one year guarantee. There is also a one year guarantee against manufacturing faults.
No warranty is offered on products subjected to abuse, negligence, improper use, acts of god, adaptations, or attachments to equipment other than our own.