Moorland management and Heathland management
McLaren Tractors specialise in machinery used in Moorland management and Heathland management, an essential part of effective carbon and environmental land management. This also includes:
Firebreak cutting, gorse cutting, brush cutting, scrub cutting, broom cutting, bracken cutting, forestry cutting and set-aside cutting. Just some of the uses for our machinery.
In effect, we are specialist suppliers of machinery essential for moorland regeneration, heathland restoration, bracken/gorse control – and all rough ground land management scenarios.
Please contact McLaren Tractors today for advice and sales of our machinery.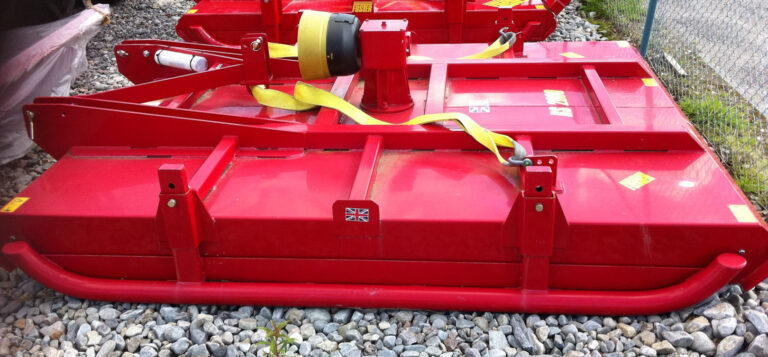 Typically, our customers need tractor-mounted scrub cutters or heather cutters/swipes that can cut firebreaks or cut down mature heather and scrub in heathland and moorland. These scrub cutters come in different sizes for different tractor sizes from 50hp-200hp.
These scrub cutting machines cut with horizontal flail chains that can bounce off stones and the ground in rough terrain virtually undamaged – this allows the machine to keep on working without stopping to replace broken blades or other parts. The following video demonstrates the GG2000 machine dealing with heather.
GG2000 machine dealing with heather​
When cutting material such as rashes, heather, grass, brambles, bracken and short bushes, it would be typical to drive the tractor forwards over the material to be cut; the scrub cutter then pulverises the material after the tractor. The following video demonstrates the RS1700 machine on brambles.
RS1700 machine dealing with brambles
When cutting tall bushes such as gorse, broom, juniper, whins and small trees, it is possible to drive the tractor in reverse and push the scrub cutter into the bushes. On the bigger machines, there is a deflector bar to push the bushes over before they are fed into the cutting rotor. The following video demonstrates the GG2000 machine dealing with broom and gorse.  
GG2000 machine dealing with broom and gorse
Scrub cutters are also used for cutting in forestry areas where old stumps may be present, for cutting woodland rides, paths, non-native weed control, etc.
The material left behind a scrub cutter with chain cutters is pulverised to a mulch and quickly rots down to feed the new plants that are now able to grow, encouraged by the light that can reach them.
Plants such as broom, gorse and whins are soil-improving plants and fix nitrogen in the soil; once they are cut down, other plants can quickly establish in the fertile soil.
When cutting rushes and grassy material in areas with no stones, it is possible to fit these scrub cutters with heavy blades that can easily slice through well-established rushes; this increases the work rate and lowers fuel consumption. The following video demonstrates the GG2000 machine dealing with rushes.
The GG2000 machine dealing with rushes
For smaller operators with a limited amount of scrub and rushes to clear, we offer a simple Slasher Topper or Pasture Swipe that can double up as a pasture topper once the heavier material has been dealt with. These machines feature the same chain cutters as the bigger scrub cutting machines but are more cost-effective for a farmer or smallholder.
We also supply bracken bashers/bruisers for large and small-scale bracken control where it may be inappropriate to use scrub cutters for this purpose. The following video demonstrates the bracken basher in action. 
The bracken bruising roller in action on an ATV
McLaren Tractors specialised accessories
Over the years, we have designed and supplied specialised accessories (lighting, carcas loading, winching, etc.) for the deer management industry for fitment to ATVs and ORVs. 
In the main, we fit these accessories to Polaris machines, for which we are the main dealer in the Highlands and Islands of Scotland.
Please get in contact with us to find out more about our Polaris specialised accessories, parts, spares, and maintenance servicing plans. We look forward to helping you with your specific machinery requirements.