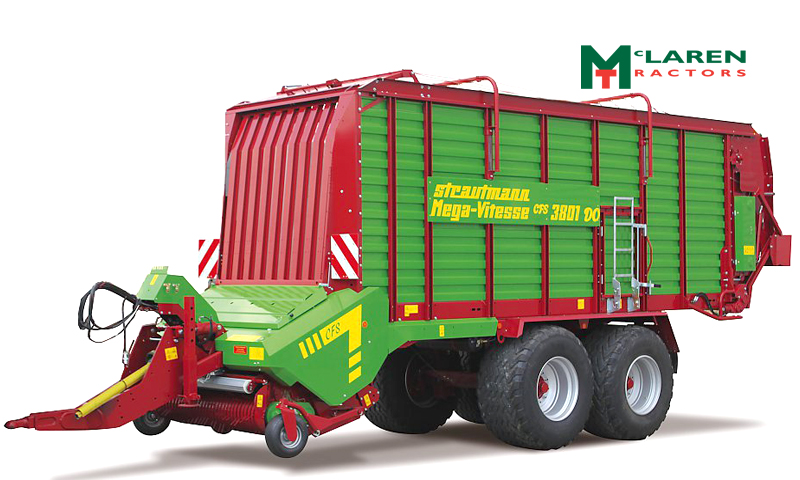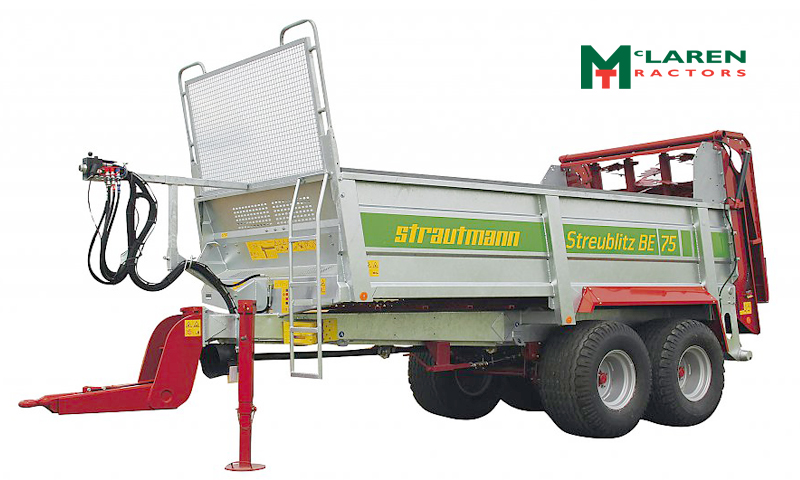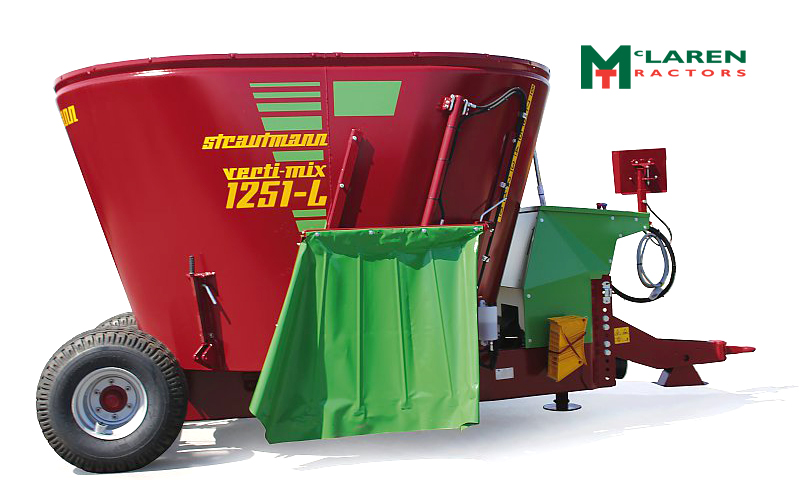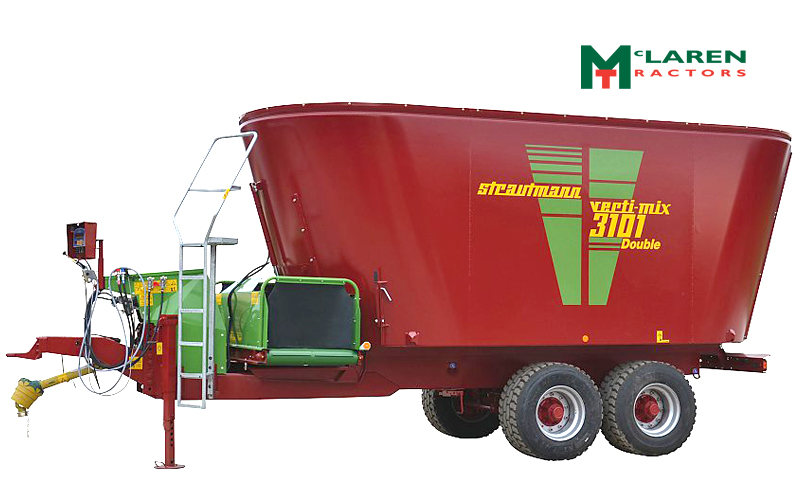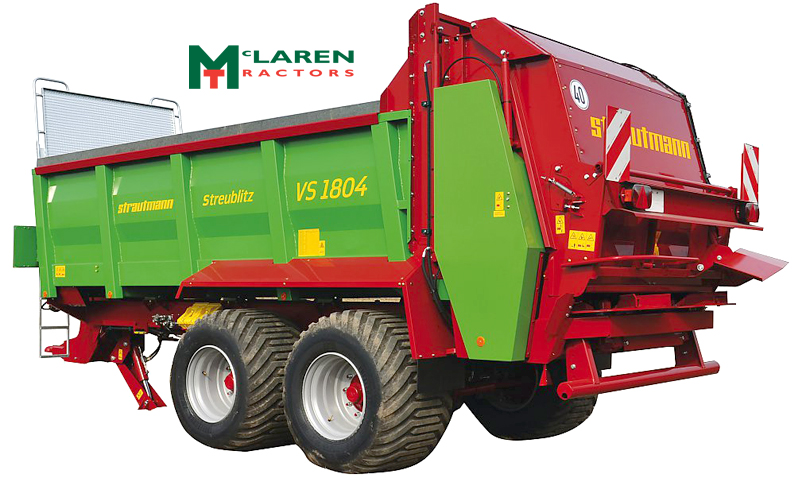 Strautmann manufacture a full range of machinery aimed at the livestock farmer from their base in Germany. They manufacture a range of loader attachments, trailers, muck spreaders, diet feeders and forage loader wagons.
RECO, the UK distributor mainly market Strautmann Forage loader wagons, diet feeders and muck spreaders, although their other machines are available.
We run a demonstrator diet feeder throughout the year and have sold a number of Strautman Feeders to customers across the Highlands. These diet feeders feature one or two vertical mixing augers which are designed to quickly chop and mix the material introduced to the tub, all with a low horsepower requirement. These diet feeders are available in a variety of sizes to suit small to large feeding operations and can be equipped with a variety of attachments, such as a straw blower or bedding rotor, which allows the machine to perform more than one function.
Strautmann also manufacture a low height range of diet feeders with a high capacity called their K range, these machines are unique in the market as they feature a two mixing augers of different sizes, this allows for maximum turbulence in the tub and so a quick low power mix. The low tub height means that a K machine can be loader with a standard tractor and loader, and can be lower than 2.4m while still having an axle with large 380/85×22.5 wheel and tyres units fitted for heavy road use.
Please call our sales department for details or click the link to Strautmann