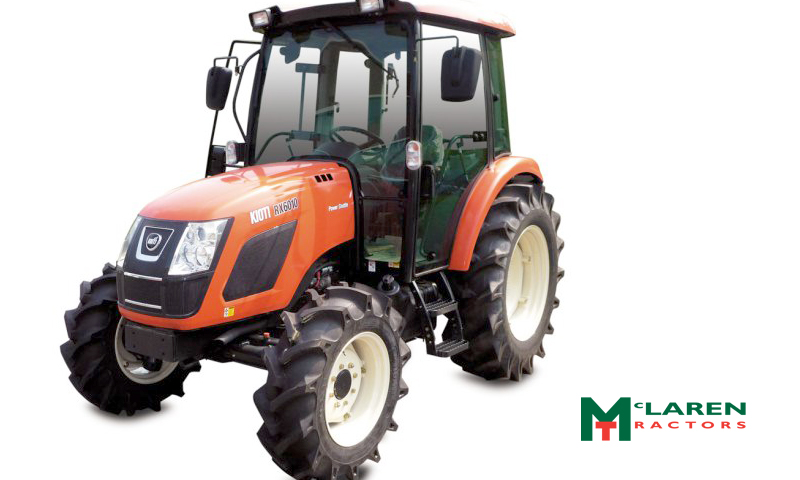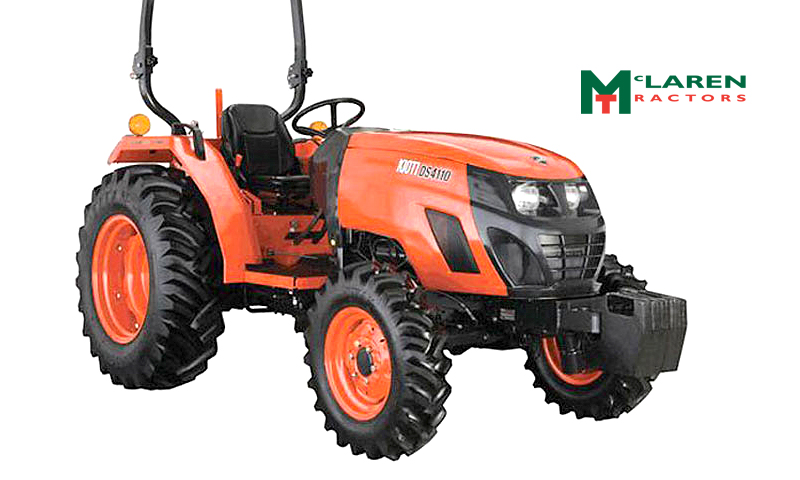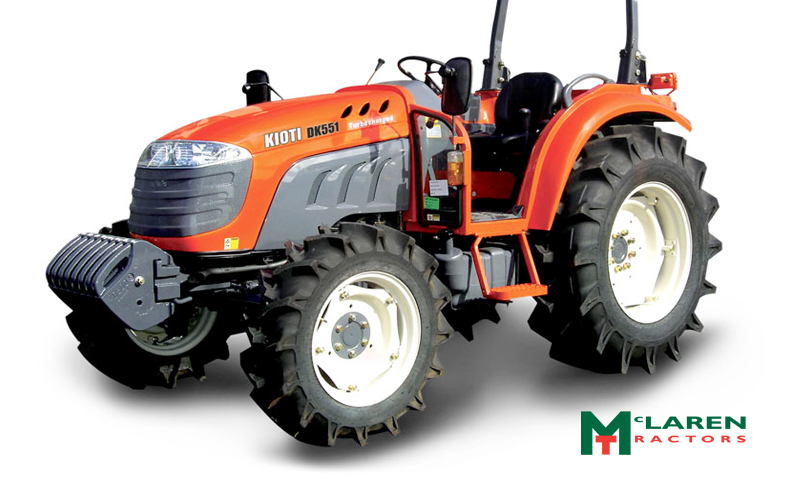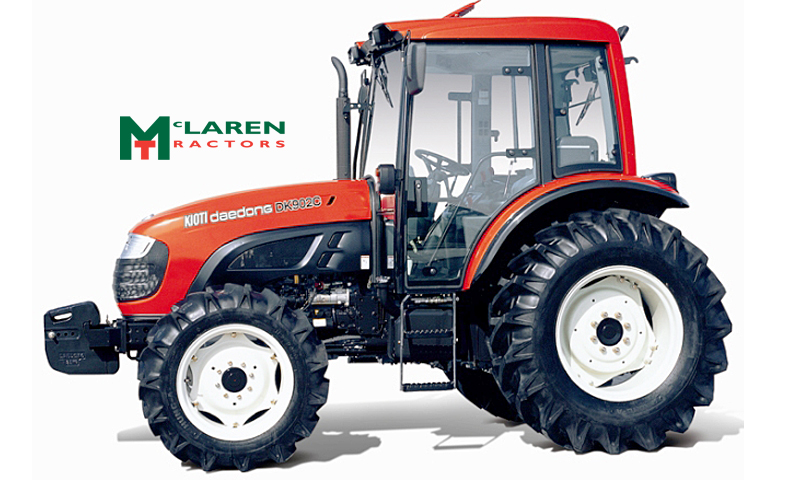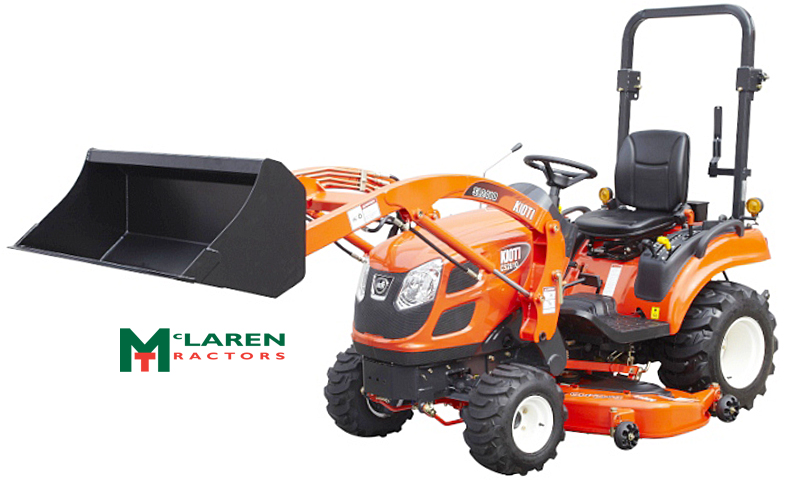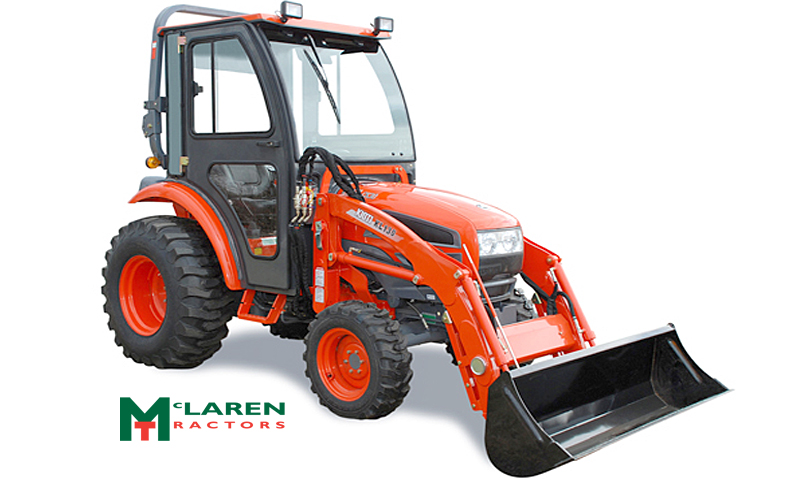 McLaren Tractors are the main Highland dealers for Kioti Tractors and supply Kioti tractors across Scotland
Kioti are  a premium brand product with extensive production and testing facilities in South Korea. Kioti tractors have developed from their agricultural roots, with a well built well finished tractor witha strong chassis designed for hard work.
They have a selection of transmissions, from basic Synchromesh, through creeper transmissions, powershift wet clutches and fully hydrostatic vario transmissions.
Their current offering in the UK are the CS – 26hp, CK28-35hp; DS 41-45hp ,NX – 40hp – 55hp; and DK  – 45hp – 60hp, RX-60-73hp.
In the Highlands we primarily sell Kioti tractors from 26hp to 66hp into agriculture and groundcare.
The tractors from 26hp-40hp, (CS, CK, DS & NX) tend to be sold without cabins and are fitted with mid mounted mowing decks, front loaders and backhoes for landscaping and professional mowing.
Above 40hp (NX, DK & EX) the tractors tend to be sold with factory fitted cabins and front loaders and have so far gone into agricultural operations. The loaders are very powerful and are capable of lifting silage bales, when the tractor is fitted with a rear counterbalance weight. The tractors themselves tend to weigh in at less than 2.5 tonnes and are therefore very good on soft ground.
If you would like more information please call our sales department or click on the link to Kioti.